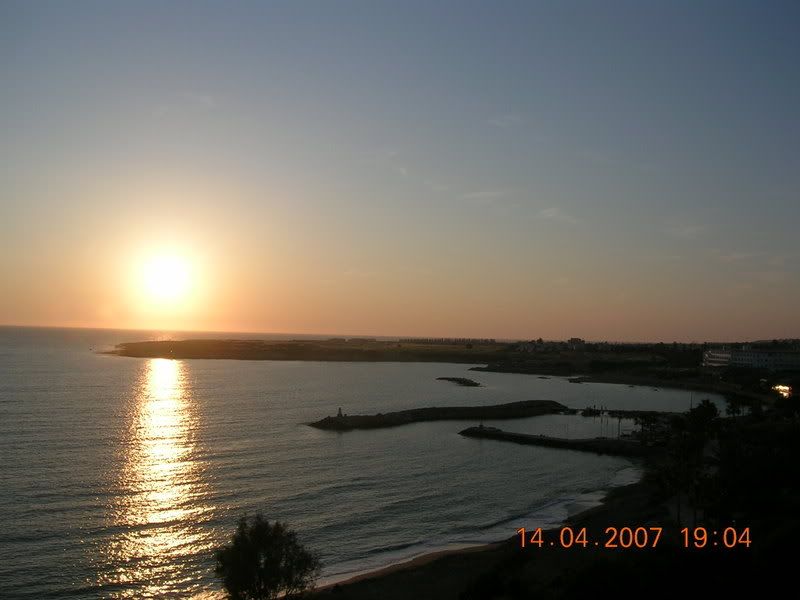 Home to the second international airport in Cyprus and deemed to be the capital of the west, Paphos Cyprus is an excellent holiday destination, and a city steeped in history. Holidays to Paphos are indeed something you will remember forever and whether you stay in a Paphos villa or a hotel in Paphos we guarantee you will not be disappointed. The town of Paphos is located just 10km from Paphos Airport just a short taxi ride away. Car hiring in Paphos is also very popular and you can arrange to pick up your hire car at the airport.
Paphos Cyprus consists of two separate areas, the coastal region known as Kato Paphos and the actual town itself known locally as Pano Paphos. Paphos is extremely popular with a wide range of tourists including English, German, and other European nationalities.Some of the main reasons for this include cheap flights to Paphos and the amazing Paphos weather.
The focal point of the town of Paphos itself is a charming fishing harbour.Located here, you will also find Paphos fort and a myriad of tavernas and open air cafes all serving excellent food and the catch of the day.
What Makes Holidays to Paphos So Special?
Holidays to Paphos are like holidays to paradise and for those who love history, Paphos will seem like heaven. Many people are familiar with the Greek Goddess Aphrodite and it was on the Paphos shoreline that her legend was born. Remnants of this legend can still be seen today in a number of features including The Venus Rock and the Baths of Aphrodite. Some of the amazing places to see whilst on holidays in Paphos include Paphos Medieval Fort which is located at the harbor, Petra Tou Romiou which is the birthplace of Aphrodite and located 25km from Paphos, The Tombs of the Kings which are spread out over a vast area and are underground tombs that date back to the 4th Century BC. There are also a number of churches and museums to visit too.
Holidays to Paphos will never be boring either.There are so many museums, caves, and tombs to explore not to mention local art, vineyards, banana plantations, and much more.You can also relax on the beach and enjoy the magnificent weather.
The aim of Paphos26.com is that give you extensive information and tips about Paphos holiday or Paphos property investment. At Paphos26 you will also find more about:
About Paphos Hotels

Most of the modern hotels and restaurants can be found along the seaside promenade and this is also home to the main shopping lane which runs parallel to the promenade and is the perfect place to pick up those all important souvenirs.
One of the most popular hotels in Paphos is the Great Alexander Beach Hotel which offers excellent accommodation for all holiday guests. This is a luxurious award winning hotel that is situated on the beach and is only a few minutes walk from Paphos harbor and the town centre. You can also avail of holiday apartments in Paphos or indeed a Paphos villa for those who prefer self catering.
Enjoy Cyprus ~ Paphos
Cyprus enjoys a Mediterranean climate which means that there are over 300 days of sunshine per year. Temperatures during summer months reach into the mid 30s and this makes for a great beach holiday and the beaches in Paphos are fantastic and include the extremely popular Coral Bay which is a breathtaking beach filled with miles of soft sand and deep blue waters making it the perfect location for water sports. There are four main beaches in Paphos and you can try your hand at a number of different water sports including, jet skiing, diving, snorkeling, fishing, and parasailing.
Diving is also an option and there are a number of diving schools that will take you on guided tours.For a great family day out, there is also Paphos Aphrodite Waterpark.This is one of the largest tourist attractions in Paphos and boasts the largest number of facilities and the largest European family rafting ride.There is something for everyone at Paphos Aphrodite Waterpark and its a great way to spend a very enjoyable day.
No matter what you choose to do during your holiday to Paphos (Cyprus)we are sure you will take away with you memories you can treasure forever.