Dear Diary, It's funny how I consider you to be my ...hiding place on the Net ! As Vasilis used to say ... I know you're dying to learn all the spicy details of our 23rd wedding anniversary. Well ..here goes !
That was on our wedding day - October 8th 1983. We got married at the Greek Orthodox Church of Chambesy , Geneva..after a bitter struggle against all odds...To cut a long story short and avoid ...too much drama (!) - a trend on 360, by the way- I was the little poor rich girl and he was the pauper ! We fell in love at first sight ..and have never regretted it ever since.
Ready for a great night out!!!
The festive meal ...astakomakaronada ! It's spaghetti with fresh lobster and tomato sauce sprinkled with parmezan cheese...It can turn any Italian green with envy !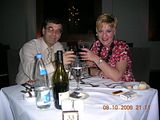 Celebrating twenty-three years of unconditional love ! I feel so blessed and lucky !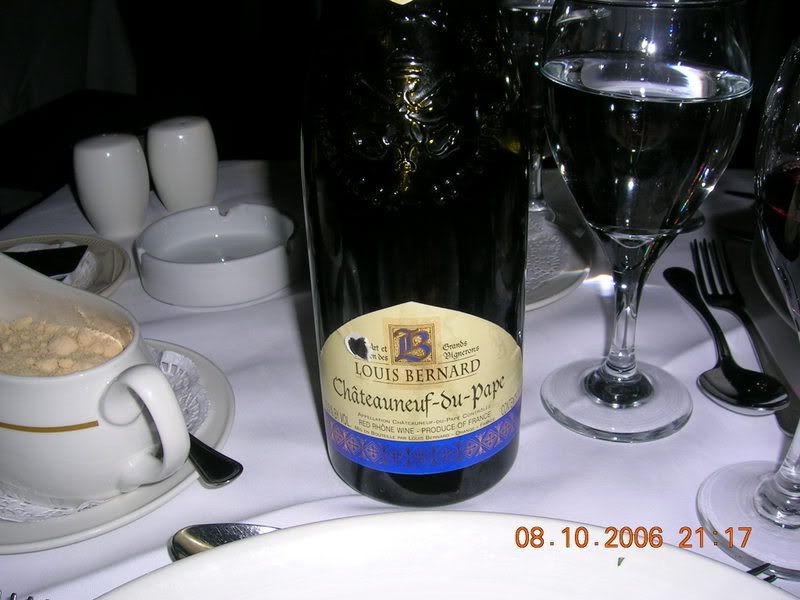 We are both lovers of a quality red. And ..here was Alkis's first surprise - the very same Chateauneuf du Pape we had on our wedding dinner which we celebrated just the two of us in Fribourg , Switzerland. it was the perfect match to an exquisite astakomakaronada !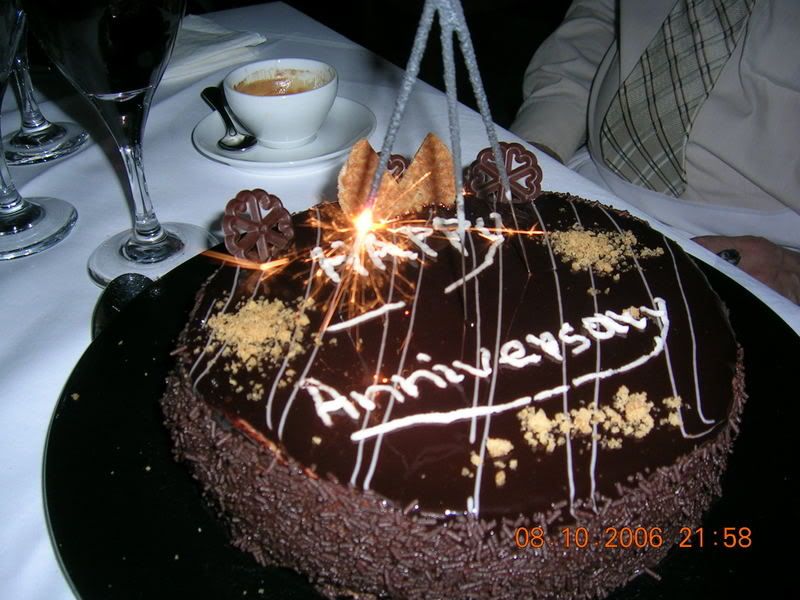 Finally...the divine dessert. It was called ...chocolate decadence ! We practically devoured it ! So much the worse for the waistline !